In this particular edition, we'll be looking at the Pacific region and seeing what this territory has to offer current and potential Aexus partners.       
It is difficult to categorise this region in terms of its climate as it spans the area between the frozen expanse of Alaska to the Oceanic Northwest and the more Mediterranean-like temperatures of California. Regardless of the climate though, one thing that really defines the West Coast is tech. It's big tech too and this includes household names like Apple, Microsoft, Facebook and Oracle to name just a few. This in turn brought a lot of talent to the area and while California suffered from an employee shortage, it is making a good recovery with remote work picking up a lot of the slack. As for start-ups and scale-ups, the current trend is for them to locate themselves in less traditional tech hubs like Texas, yet the heritage of the West Coast is still a big draw. That heritage includes such achievements such as the creation of the silicon chip, the wireless innovation of Qualcomm and Boeing laying the tech foundations for Microsoft in Seattle. Another factor is that entrepreneurship, which is culturally prized in America, is particularly popular in this area. And, when the first start-ups exceeded all expectations in their success, this inspired others to follow in their footsteps. The idea that success breeds success may well be a cliché but it's only a cliché because it's true. All of this of course, means that there is a thriving start-up scene on the West Coast and with the telecom sector alone bringing in $30.3 Billion in funding, the people with the money are clearly confident about the future.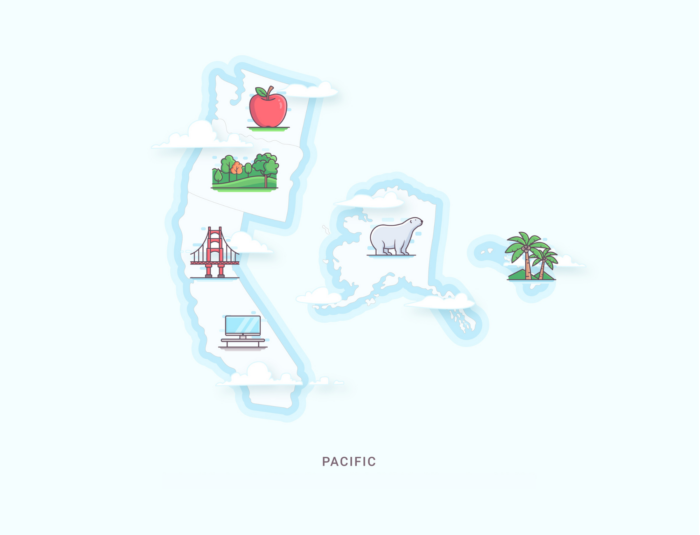 In Portland, Oregon, data centre software firms and cloud services have recently been the big winners in terms of funding. A possible reason for Portland's success is down to its coding bootcamps which provide the city with a lot of tech talent on a yearly basis. On top of this, the quality of life in Portland is a big draw for talent from outside the city making it a great location for a start-up or scale-up.
Equally, Seattle in Washington is booming with tech companies. As we already know, many of the big hitters in the industry are here and that makes Seattle the biggest tech hub in the Pacific Northwest. And, if any proof were needed, tech is so big in the city that 42% of all office space is occupied by some form of the sector. The size of Seattle's tech industry means that it covers all sectors from telecom tech to data centres and software to IT.
With first class universities and a history of tech on its own doorstep, it's no surprise that, (according to Inc.), San Diego in California has seen a three-year revenue growth of 188% This is driven in no small part by the large number of AI start-ups, some of whom have received venture funding from the $100 million Qualcomm invested in local companies. Of course, California is such a big state and loaded with tech companies that it would be unfair to single out San Diego as the premier destination. LA, San Francisco and San Jose are all just as worthy in their own right. San Jose is after all the capital of Silicon Valley and San Francisco is a mecca for innovation with seemingly endless opportunities for tech professionals.
While the weather in Alaska may not be overly appealing, entrepreneurs in Anchorage are making the most of their surroundings. With tech designed for harsh and remote conditions, the Alaskans are creating products for reusable and sustainable energy. With this in mind, Launch Alaska is going to fund thirty energy start-ups to find solutions to Alaska's Arctic needs with the long-term view of scaling to other remote communities throughout the world.  
There are definitely tech start-ups that originate in Hawaii but not nearly as many as you'd find in hubs around the rest of the USA. In fact, one of the factors holding Hawaii's tech scene back is that any locally developed technology normally migrates to the mainland. In turn, this means that the talented people go with it leading to a brain-drain in the tech ecosystem. To counter this, Hawaii is now offering incentives to home grown and foreign start-ups to complement their current technology fields, such as energy, biotech, and medi-tech.
Conclusion
There is still a long way to go in our series on where would be best to scale to in the US but there are a lot of positives to take from this edition on the Pacific Coast. You may have already had ideas about where you think your particular domain is best suited but with 4 more regions still to look at, you may find something better in a later post. Until then, please feel free to leave your comments below and if you'd like to work with us directly to find your perfect route into the US, get in touch. We're always more than happy to jump on a call.