We celebrate the wins together and we'll high-five a good deal but while we're all team players, it's nice to occasionally look to an individual for their achievements. Not only do we all learn from these people but we also get a chance to be inspired and if we're all looking to achieve greater things, then surely the only way is up.
This is Kevin's story.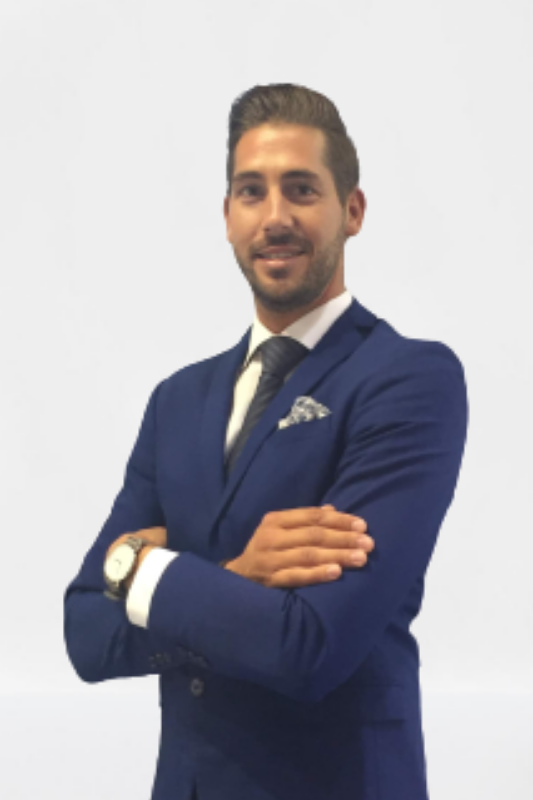 I was actually born in Germany but grew up in a small village near Antwerp in Belgium. I went to school there and went to university in Brussels. Prior to this, we'd moved around quite a lot. My father was a diplomat, so besides Belgium, we had also lived in France, Germany and the Netherlands. When I was around 19 years old, my father got the chance to work in Strasbourg and I had to make the choice of whether to go with him or stay in Belgium. I decided to stay. I have always been very independent so it was no problem from that side and I was studying as well so it made more sense to stay. It was circumstances more than anything else. 
From a young age, it was always drummed into me that if you want anything, you have to work for it. So, even though I was studying, my desire to be working was stronger than my desire to be reading. With that in mind, I started working as a salesman, selling door-to-door for insurance cover, electricity contracts, that kind of thing. That of course meant that I never got to finish my studies but I've no regrets. I loved the job. There's a certain high you get when you're closing deals and making money. In my last role there, I was actually pretty high up. I was a sales manager and was basically living a very comfortable life but I had this dream of living in Spain. So, without knowing anyone there or even having a place to stay, I packed a bag and left. I sold my apartment, left everything else behind and started to look for a job in Spain. Obviously, I couldn't just walk into the kind of role I had before so I had to take a step down the career ladder starting as a sales executive or something like that. After a while, I became disillusioned with this and the entrepreneurial spirit I had for my door-to-door selling days rose again. That's when I started my own company in relocation and real estate for foreigners but unfortunately it fell victim to the pandemic and I had to close. 
After another job, this time with a logistics company, I needed to go back to sales and started searching on LinkedIn. That's when I came across Aexus and after a few interviews, they offered me a position as a Business Development Manager. It was an absolute roller-coaster to start with but I was learning a lot and I saw myself actually growing, not just year to year but month to month. And, even though you are working remotely, you're still connected to your colleagues, you receive a lot of information from different types of companies, you see tech, you see innovation. You see all these things and, I just fell in love with it. Things were falling into place. Then Nick, my manager, was asking where I saw myself going with Aexus and I said I'd like to be a sales manager. This was not just about progress or ambition for myself as I felt I also wanted to be able to pass on my knowledge and what I had learnt to the new people coming through. I've been working in sales for long enough now that I don't feel that I'm junior anymore. The thing about my experience is that it hasn't just been in one area. I've worked door-to-door, in business development, account management and sales management, so I feel I have something valuable to pass on. This should help enormously in building, growing and sustaining a team in my new role as sales manager. I can't tell you how enthusiastic I am about this opportunity. I'm excited and I'm eager to get started even though I know I have a few loose ends to tie up here first.  
I think the biggest change for me is going to be that now I have to be across every partner. When things are going smoothly of course that's no problem but when a situation arises, I have to get up to speed really quickly and sort it out. That's an issue for me and my team though. I might be the manager but we're all working with and for each other.
It may sound like a bit of a cliché but I'll be happy if our partners are happy. Beyond the fact that it means the company is doing well financially, it means my team is doing a good job and both I and they will get a lot of satisfaction from that. Plus, when people are happy and satisfied at work, they stay and this will help the team to grow and strengthen.  
"We knew about Kevin's potential from the start." says Nick, Kevin's manager. "All we could do was give him the tools and support he needed but it was his hard work and dedication that has taken him to where he is now. It's a fantastic achievement and as per the company philosophy, where he goes from here is up to him. He won't need it, but we wish him luck anyway."